All About Ilot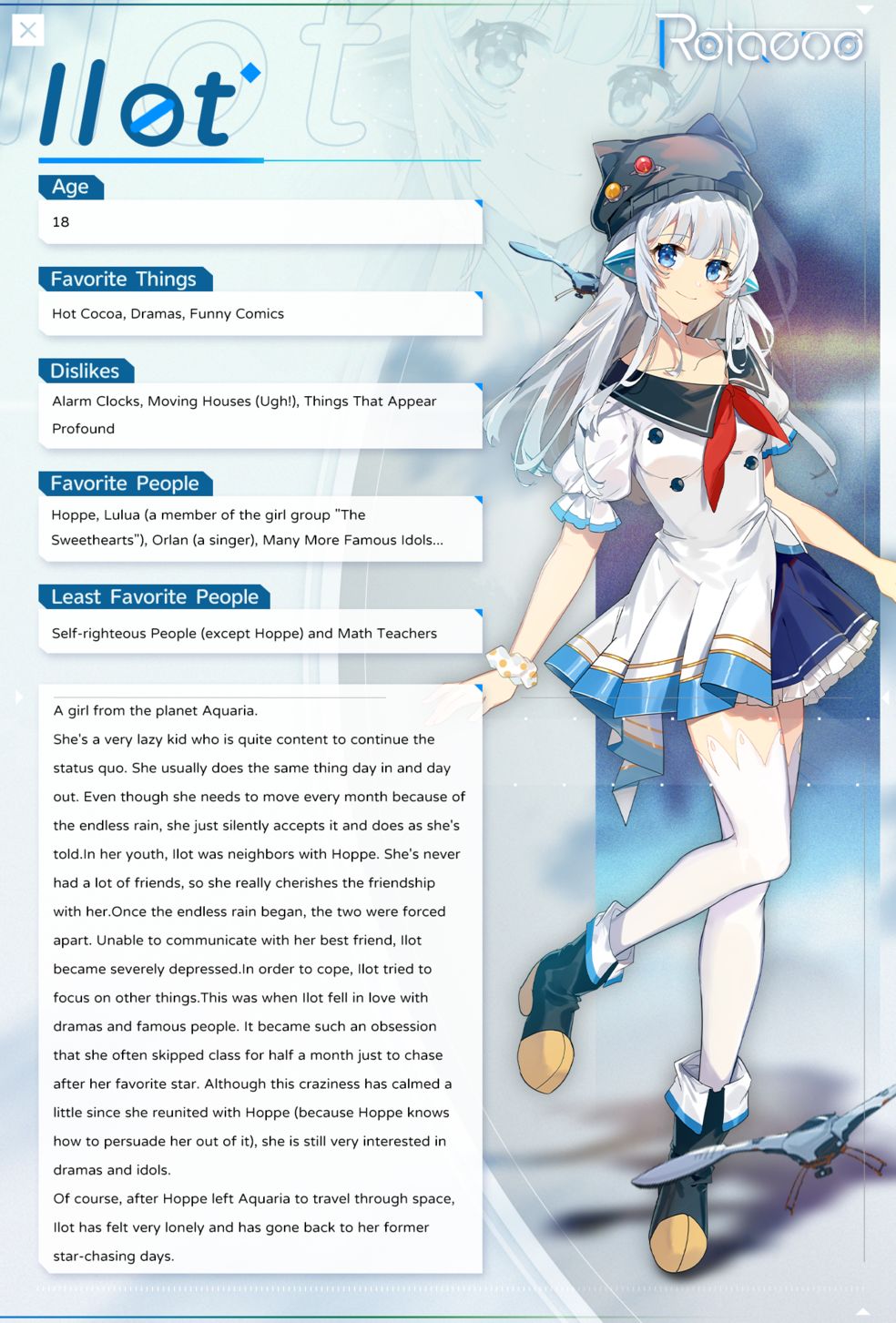 "My Lulua poster and collection of Orlan's records are all I need!"
Some might call Ilot a "numskull"; she skips class to catch up on celebrities and idol dramas. Ilot is happy anywhere but school. Life was like that, until the day she saw the video...
Forever content with her ways, Ilot is now determined to leave her home planet.