"World of Dragon Nest" Login Guide
# 中文:https://www.tap.io/topic/2147565991
As the "World of Dragon Nest" is only available in Thailand, Indonesia, Malaysia, Philippines, Singapore, Cambodia, Myanmar, Laos and Brunei. This guide aims to help players who outside those regions to access the game.

[b]
First of all, read the Editor's Note carefully on the game page before playing the game.
[/b]* If download is unavailable on Tap, please try to download game on Google Play Store (Google SEA account required) or to download on Tap by using Emulator or other mobile devices.
The most have seen error saying that the "Server Maintenance"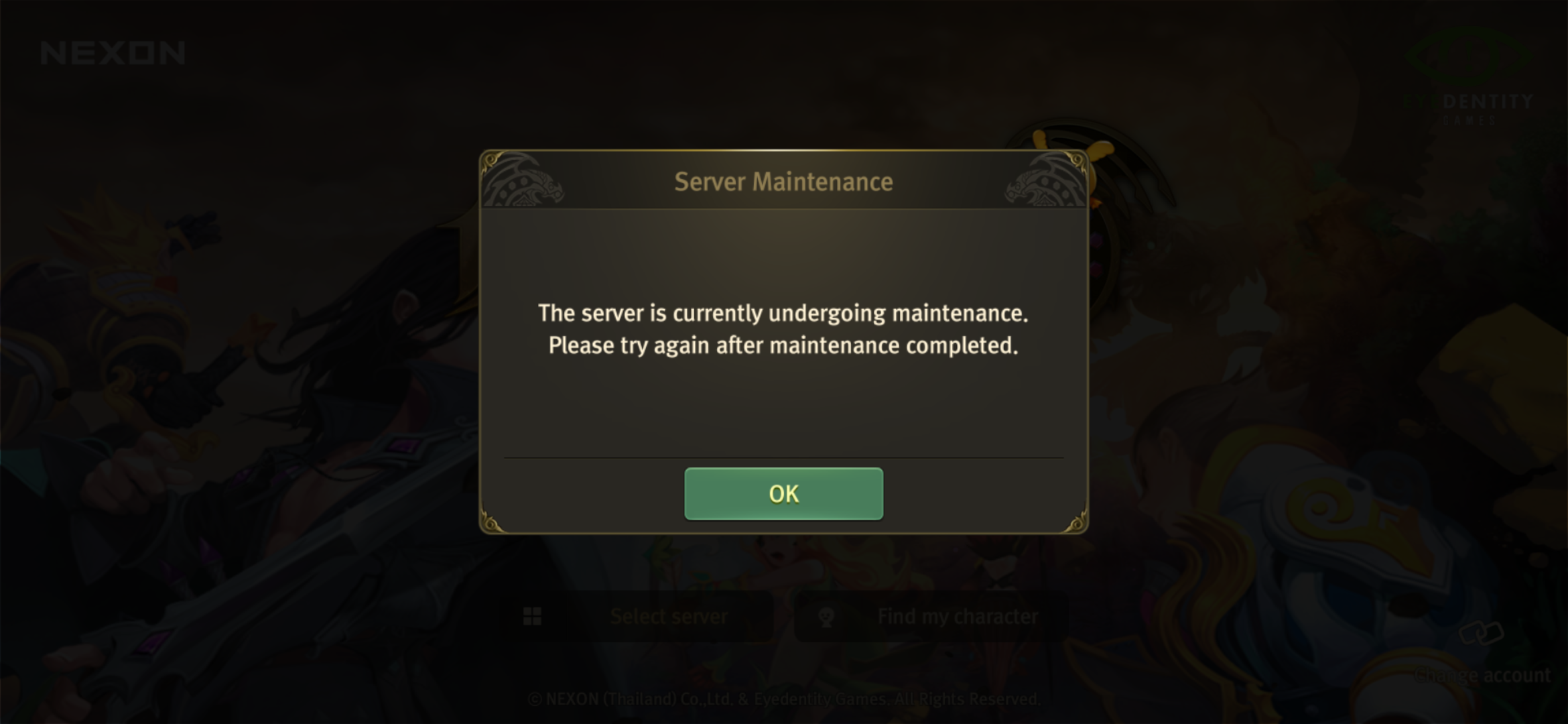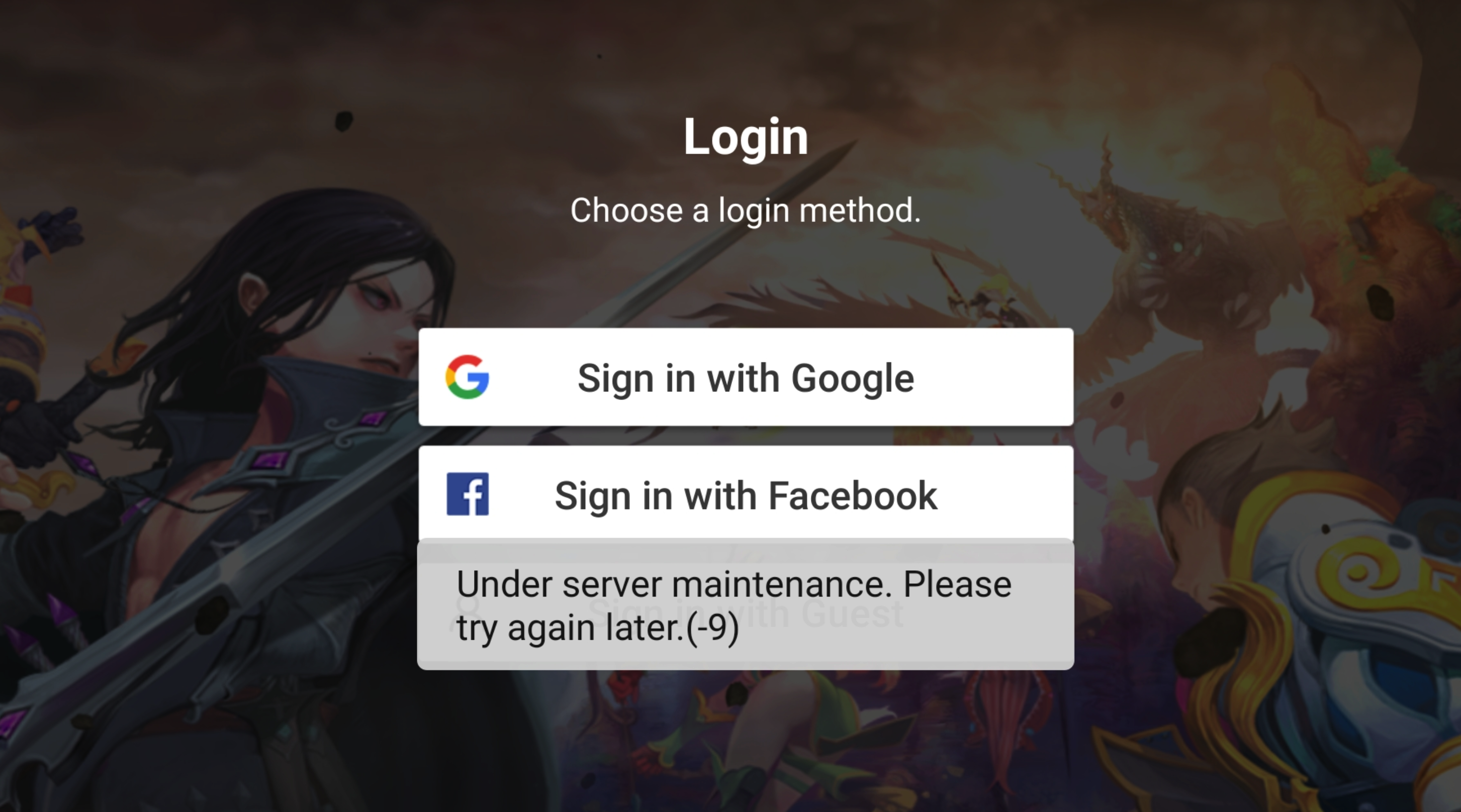 In fact, this means you are restricted by the region lock.
You need to use the VPN in selected SEA region servers
Free VPN:
Kiwi VPN
,
UFO VPN
, [b]Solo VPN (Select server: accessible SEA regions above)
* If you are looking for those VPNs, you can directly download in Tap app, "My Games - Right Top 🚀 Icon (Auxiliary Tools)"
Now follow the steps below:
1️⃣
Uninstall the game completely if you download before, no matter you have downloaded the in-game patch.
2️⃣
Reinstall the game but do not run it.
Run the VPN with those SEA servers.
Make sure your VPN connection is on, then open the game, start to download the in-game patch.
Keep the VPN on all the time until you log into the game completely
▲ Game Patch size is about 2.4GB
3️⃣
Still
Keep your VPN connection on and choose a login method, recommended Google or Facebook login, keep game data safely.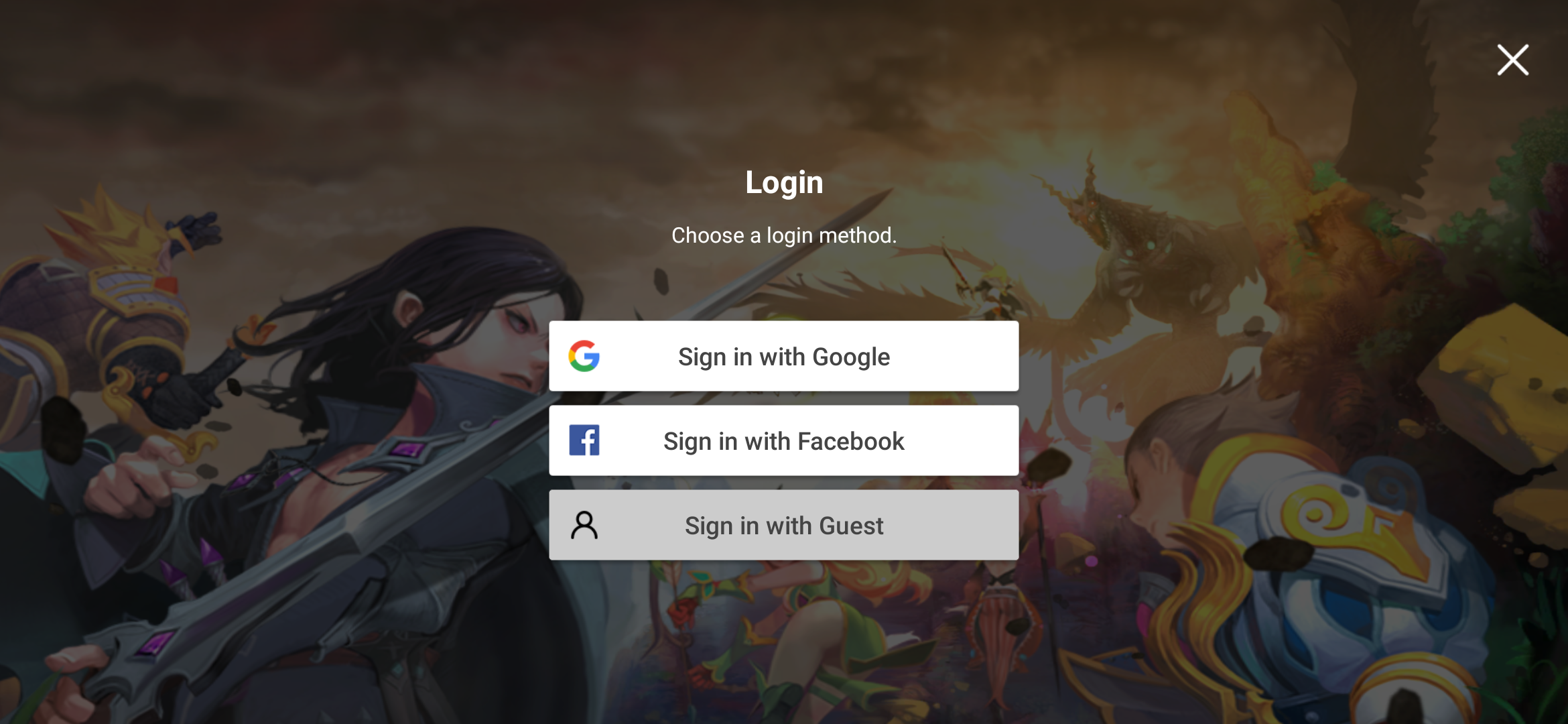 4️⃣
Select the server, ignore the error message "Unable to connect"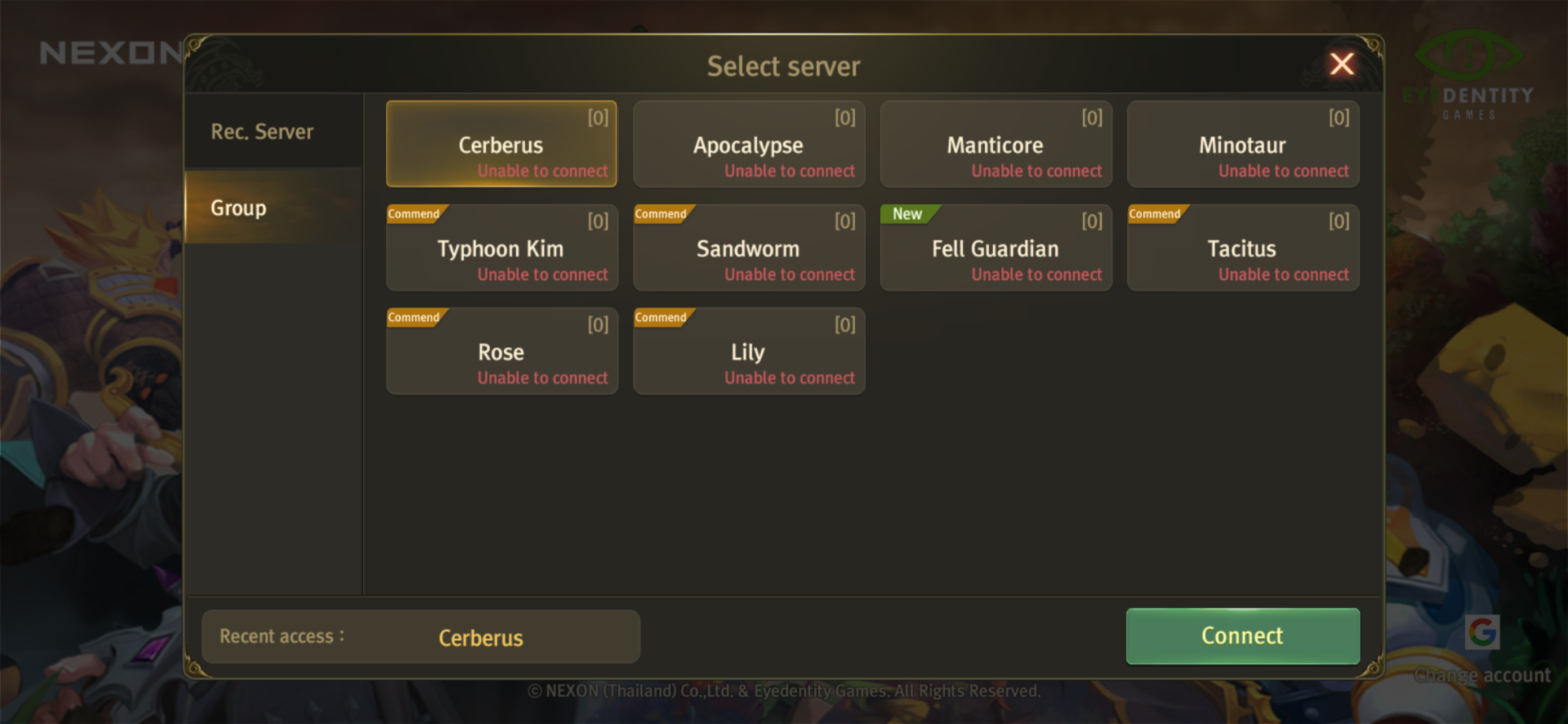 ▲ Ignore the "Unable to connect", recommend selecting "Commend" or "New" servers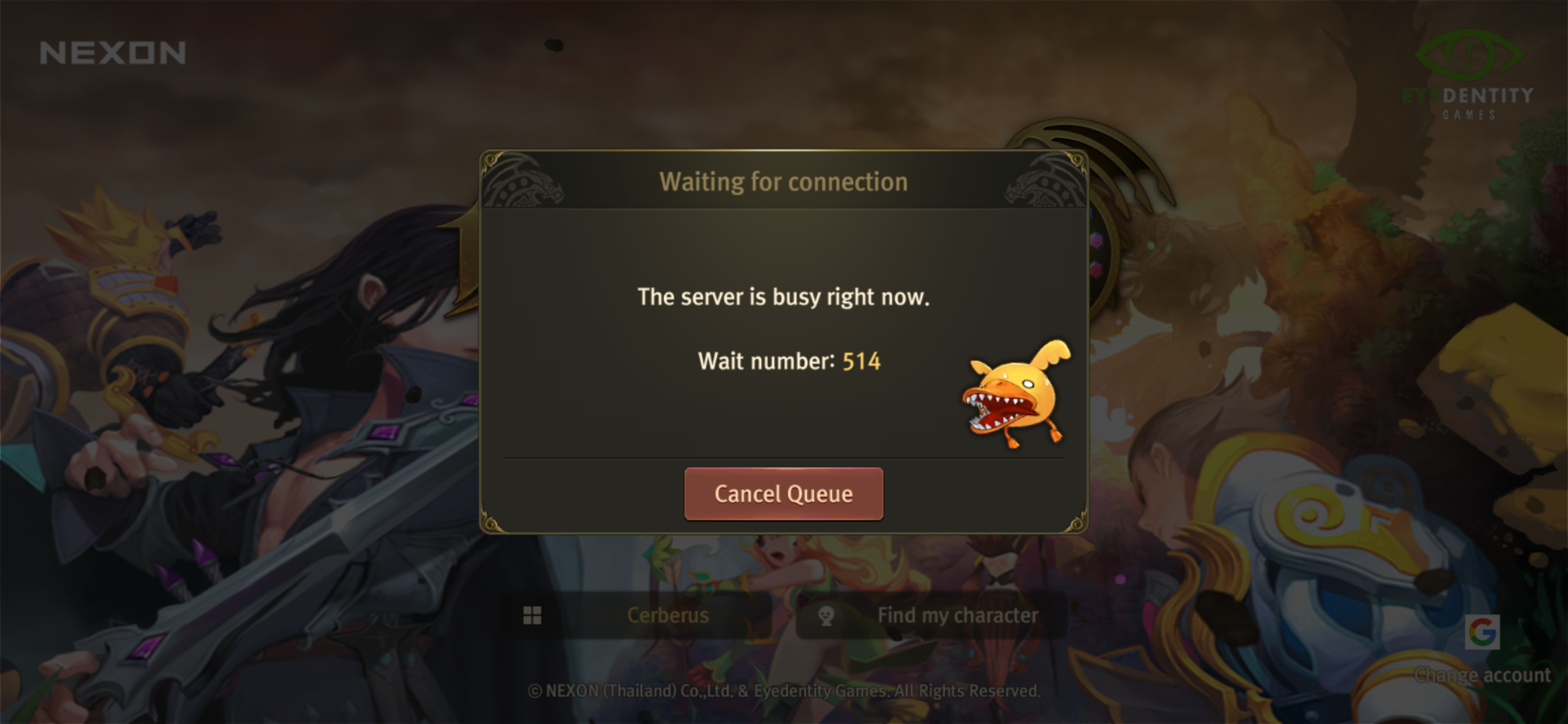 ▲ You might be in the queue depending on the server load
At last, thanks to the server information of "World of Dragon Nest" shared on the Discord channel, please find your best game server relating to the information below.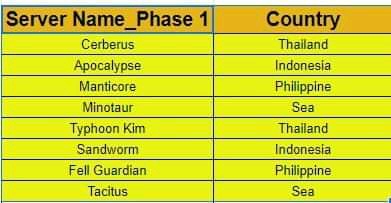 If you have other question, welcome to join the "World of Dragon Nest" Discord: