Top 10 Offline Games to play in 2023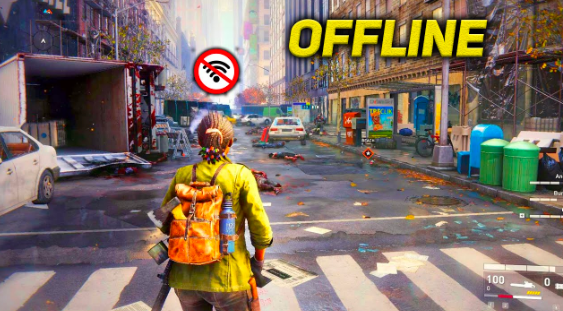 Here are some of the best offline games to play on Android in 2023:
1. Monument Valley 2:
A puzzle game that challenges you to manipulate the environment to guide a mother and her child through a stunningly beautiful world.
2. Alto's Odyssey:
A serene and beautiful endless runner that takes place in a desert environment. You control Alto, a snowboarder, as he travels across sand dunes and through ancient temples.
3. Shadow Fight 3:
A fighting game that combines martial arts with fantasy elements. You play as a hero who must fight off enemies using a variety of weapons and special abilities.
4. Asphalt 8: Airborne:
A high-octane racing game that lets you race against other players or against the clock. With over 220 cars to unlock and race, there's always a new challenge waiting.
5. Mini Metro:
A minimalist puzzle game that challenges you to design and manage a subway system. As your city grows, you must keep up with demand by expanding your network and managing the flow of passengers.
6. Plague Inc.:
A strategy game that lets you create and spread deadly diseases across the globe. Your goal is to infect as many people as possible before humanity finds a cure.
7. Crashlands:
An action-adventure game that combines elements of crafting, combat, and exploration. You play as a stranded space trucker who must survive on an alien world.
8. Pocket City
: A city-building game that lets you design and manage your own city. You must balance the needs of your citizens with the constraints of your budget.
9. Minecraft:
A sandbox game that lets you explore and build in a 3D world. You can create structures and mine resources to help you survive and thrive.
10. Stardew Valley:
A farming simulation game that allows you to grow crops, raise animals, and build relationships with the villagers.