Login Guide for Revelation
Revelation
, NetEase' upcoming MMORPG, is now available for pre-download. The game will be released on January 8th. 
Read
this
for more information.
Since the game is in Chinese, here we are going to provide you a login tutorial. 
1. There are two ways to login, via phone number or NetEase email address. You can also login as a guest (click the blue button). We will start from the phone number option.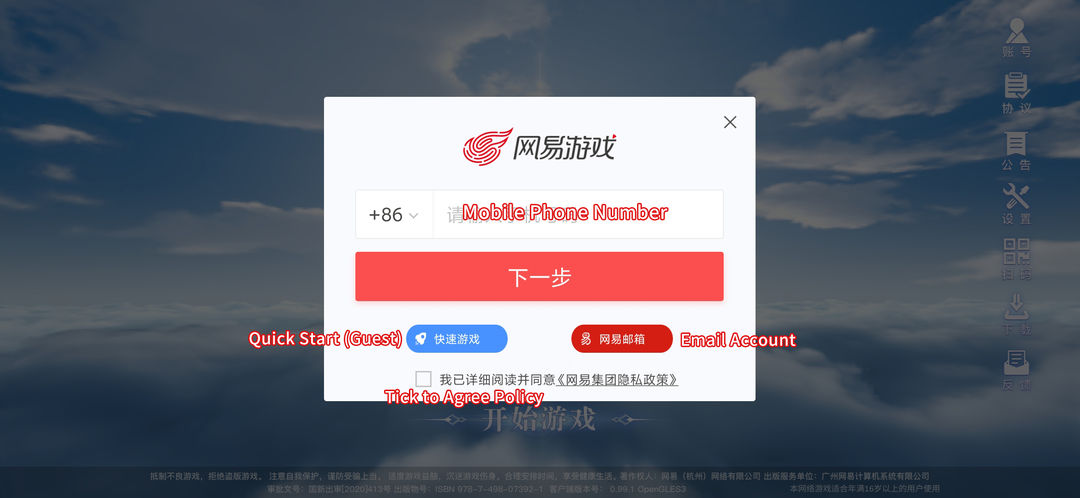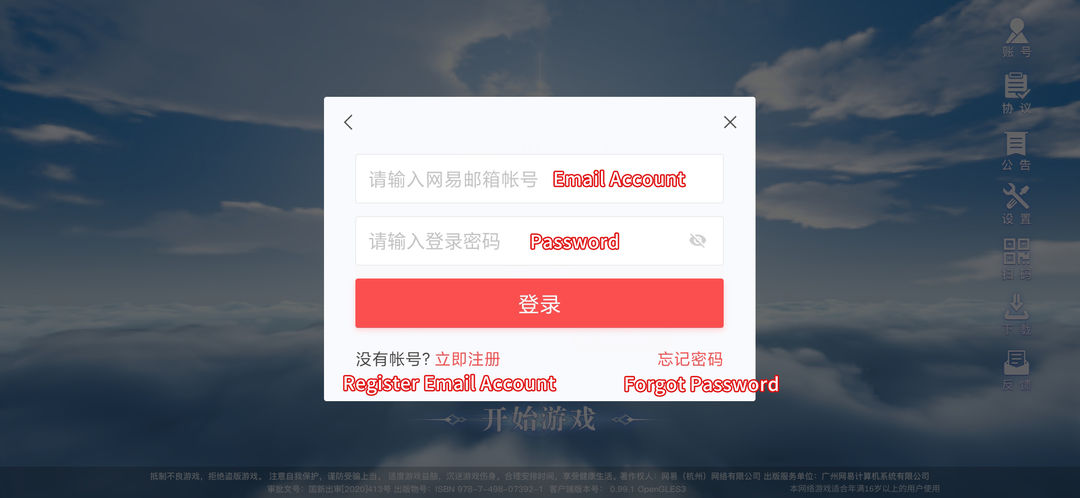 2. Select a country/region code first and enter your phone number. Click the 'Get Verification Code' and enter the code you receive. (Don't forget to tick the 'Term' box!)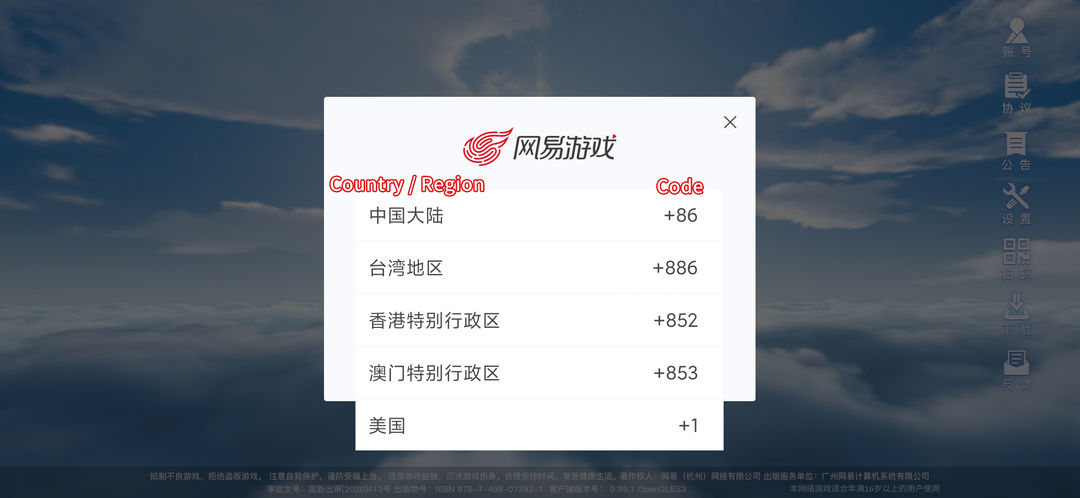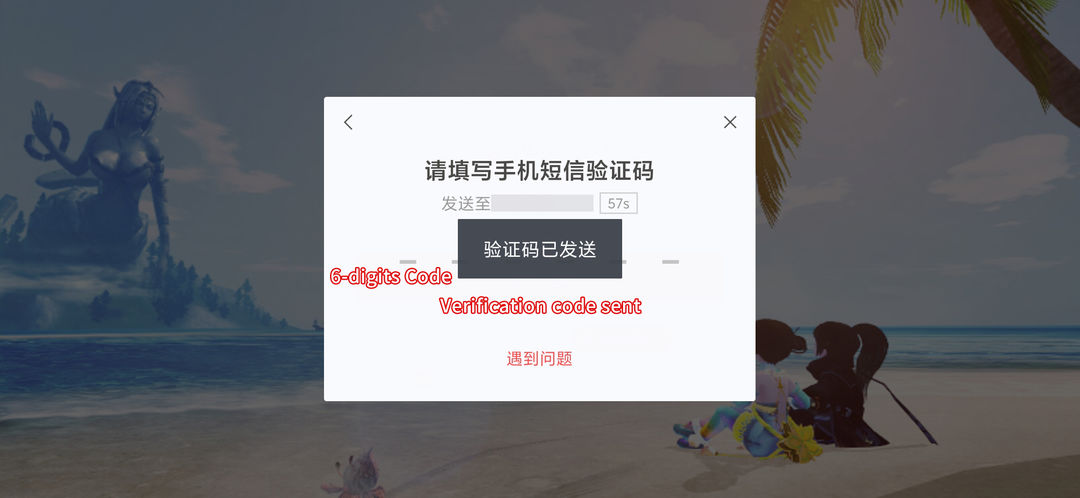 3. You will encounter the following identity verification reminder and your name, country/region and ID number are required. You can click 'Skip', which will allow you to experience the game for one hour.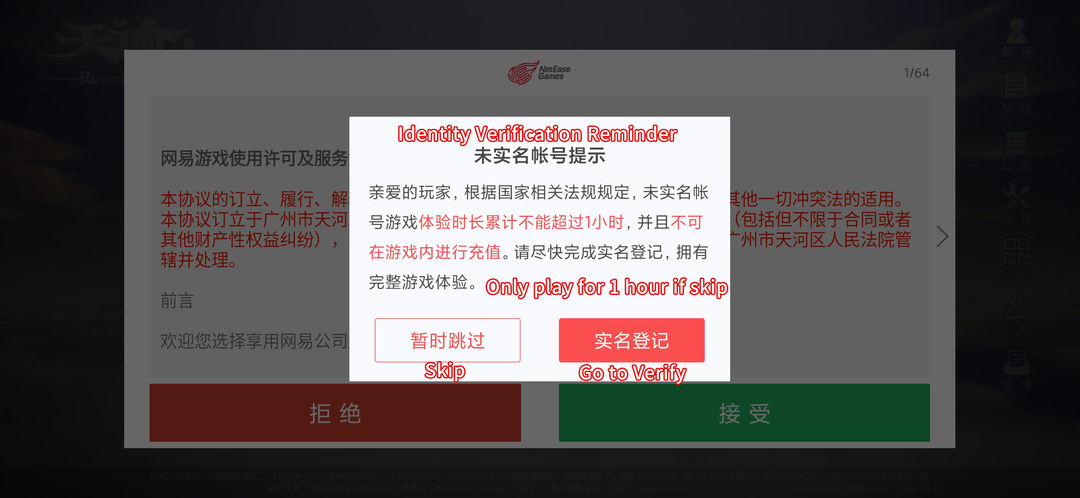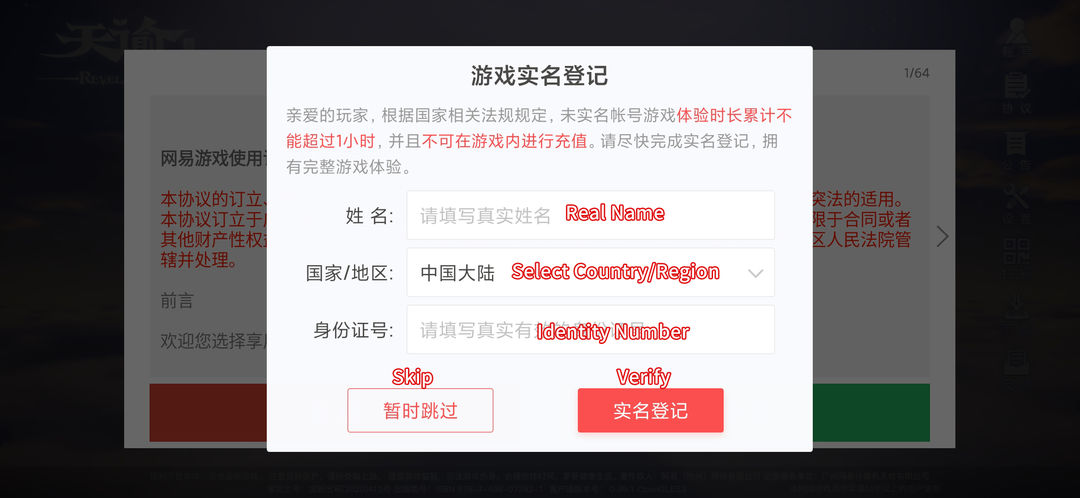 4. There are about 2GB additional resources needs to be downloaded.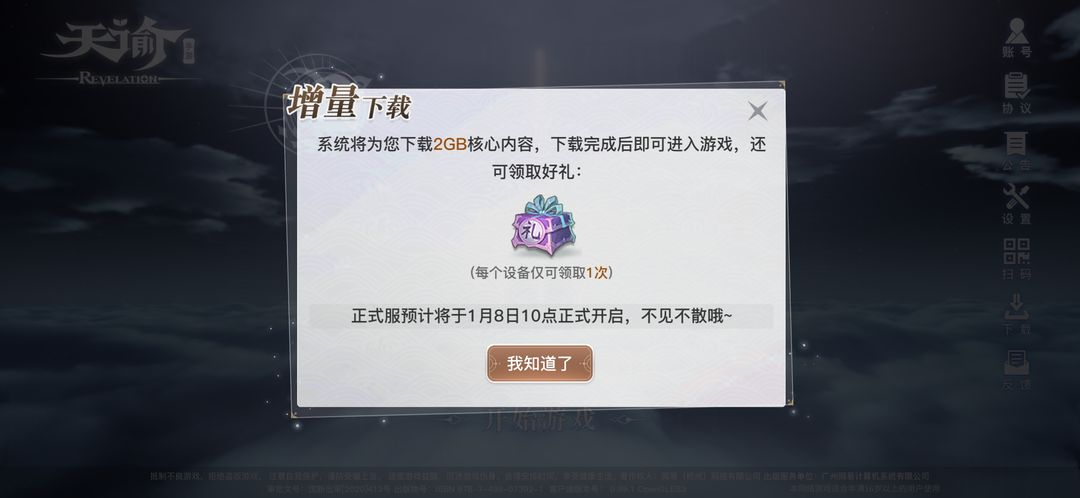 5. Enter the game! You can select your server, pre-create and customize your character.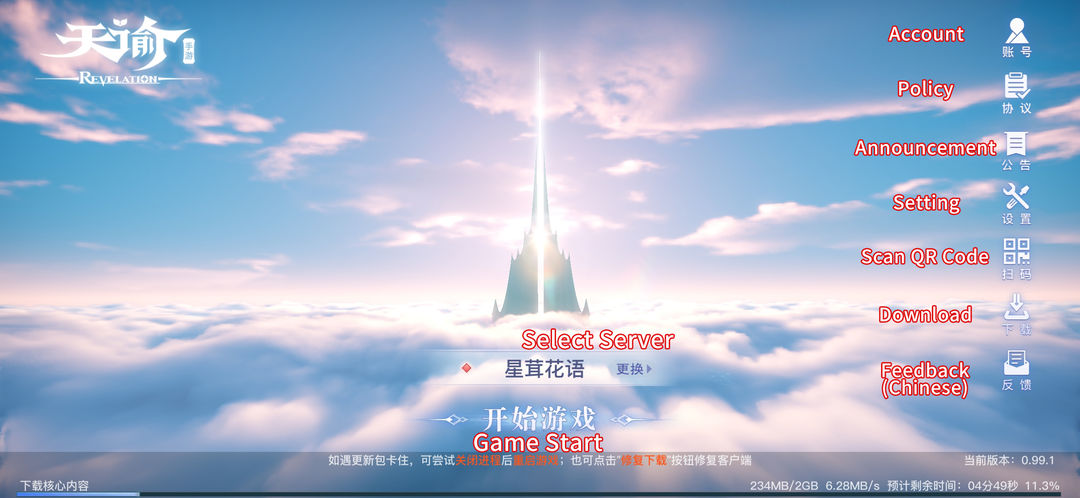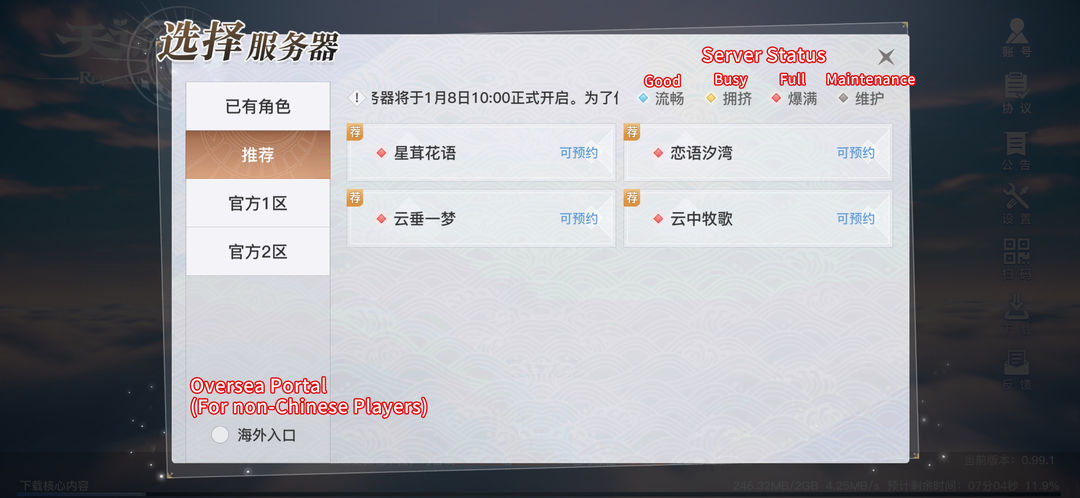 ❖ Friendly Reminder: there is an Overseas Portal for non-Chinese players.
6. Check out the daily login bonus for the following three days.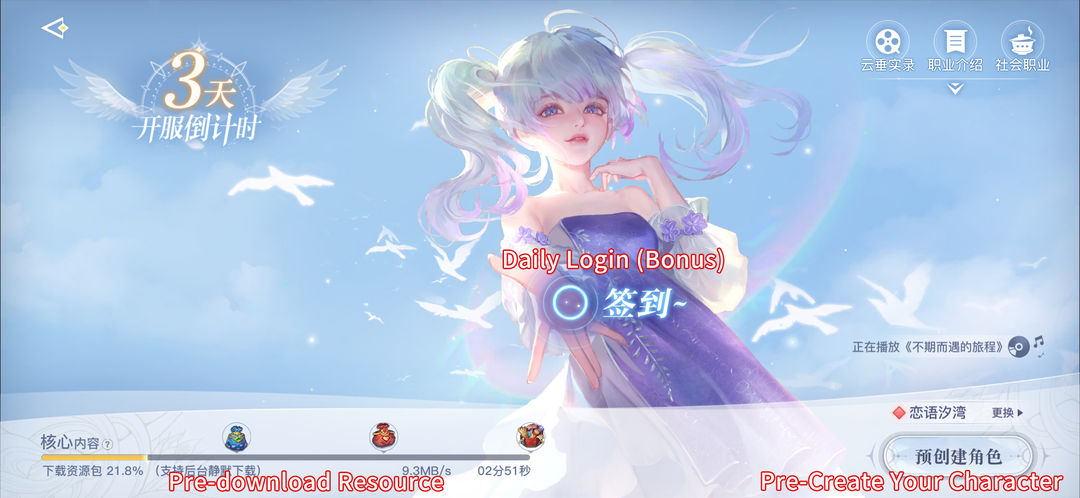 Scratch the black area and you will get your rewards!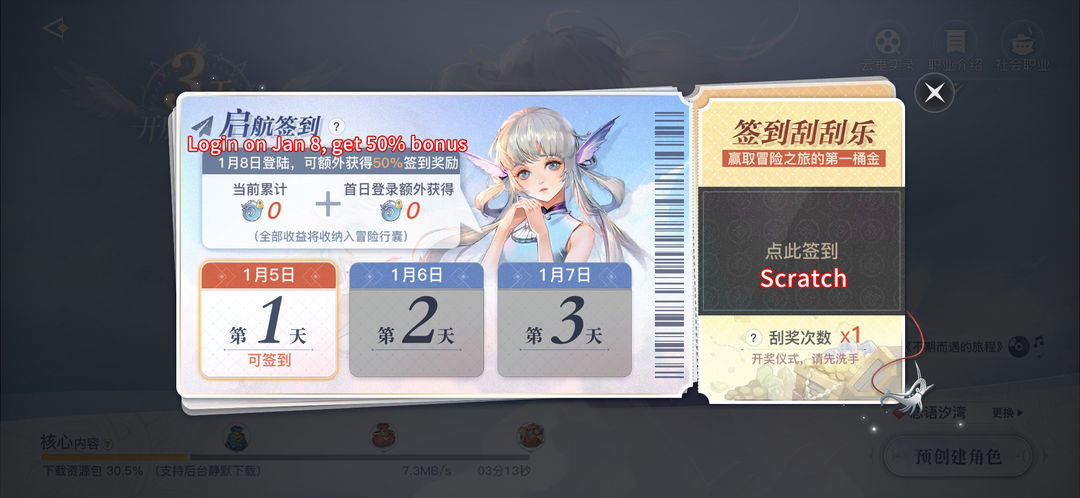 The game server opens at 10:00 on January 8 (GMT+8). Pre-download the game, choose your server and create your character in advance, and you will be able to play the game till then.