Trick or treat! Welcome to TapTap's October gaming night parade
Trick or treat! Welcome to Taptap's October gaming highlights. We're here to review the games worth playing this month. Without further ado, let's dive right in!
New game testing and launch
JUMP: Assemble (Beta Test)
JUMP: Assemble is our most anticipated game this month. It's a MOBA game that brings together iconic heroes from various Jump series in an epic battle. All your favorite Shonen anime protagonists are here, including characters from Dragon Ball, Naruto, Demon Slayer, One Piece, and even the recently animated Undead Unluck!
If you're a fan of shonen anime, you're in for a treat. The battle transcends dimensions in this arena. Are Luffy's Devil Fruit powers mightier, or can Naruto's fiery determination burn through anything? Perhaps Tanjiro's Sun Breathing sword is the most formidable? The answer to who the ultimate anime character is lies in the hands of the players. Use your understanding of the game and your skills to make your chosen character a true hero.
This game is currently in the testing phase and has not officially recruited players for public access. Feel free to follow us or stay updated on the official Discord channel for the latest information.
33614316
The nameless hero saving the world, the loyal devotee of supermarket bargain hours, the world's mightiest bald office worker, your game-time savior is coming soon. Three! Two! One! Kill shot!
On the 18th of this month, ONE PUNCH MAN: WORLD opened a brief online test in some regions, and many gamers interested in this game got their first glimpse of its true nature. This is an action role-playing game with sandbox elements, faithfully recreating the daily life in Z-City as depicted in the anime, with waves of monsters constantly threatening it. As a staff member of the Hero Association, you will take on a variety of missions of varying urgency, leading your heroes to protect everyone's daily lives.
As an action game, the combat system in the game delivers a visceral experience. The special moves in combat are excellently executed, closely resembling the performances from the anime. For example, Sonic's Swift Strike or Genos's powerful cannon attacks are all faithfully replicated. And, of course, the almighty Saitama will make an appearance in the game. Rather than a playable character, he operates more like a game mechanic: once specific conditions are met, you can summon Saitama to the field, and with his all-conquering fists, he will save the day.
Personally, my favorite character is Mumen Rider. He represents an attitude of an ordinary person facing crises: 'I may not have any special abilities, but if someone needs help, I will stand up.' The test has concluded, and indeed, it felt quite brief. However, for those eagerly waiting for test updates, I recommend staying tuned to our announcements.
33579551
Supercell is finally back, and this time they've brought a blend of Pokémon-style collecting, Monster Hunter-inspired cooperative hunting, and a multiplayer online game, Moco.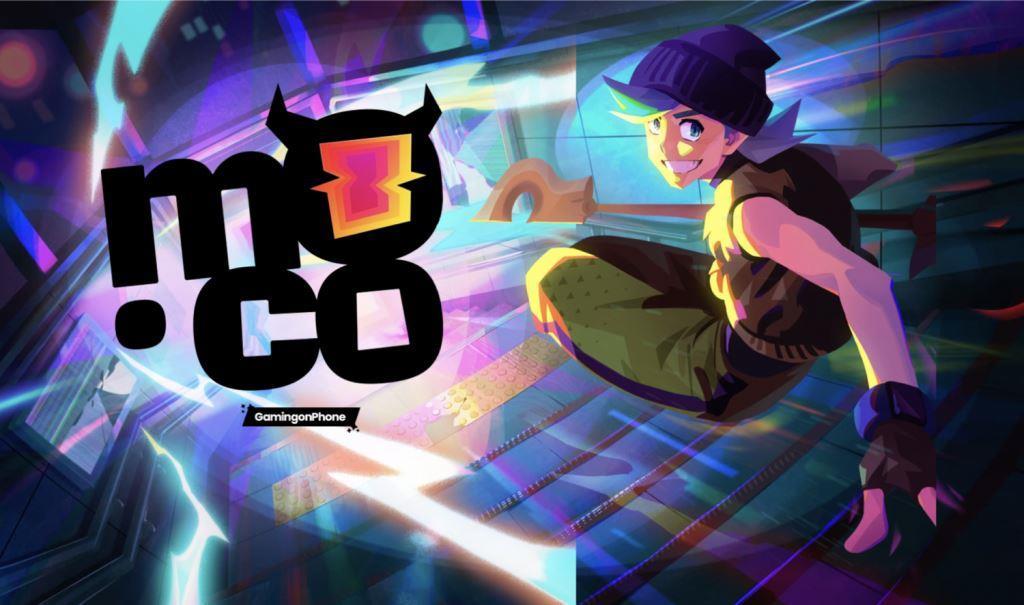 Since the release of Brawl Stars, this innovative company has barely launched any officially released titles. They repeatedly put their games through testing, testing, and more testing. Yet, there's been no further action, which has raised some questions in my mind: Has their relentless pursuit of innovation caused this company to become stuck in a quagmire of self-doubt?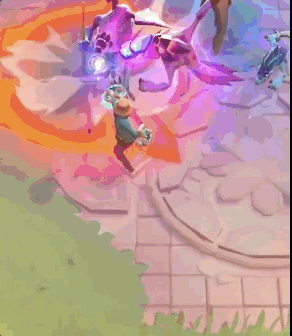 I can't say that the appearance of Moco has dispelled my doubts because it has yet to be officially released. However, in comparison to other games derived from Hay Day and Clash of Clans, Moco seems to offer more innovation and is more in line with what Supercell typically creates. The most noticeable change is in the art style, with the game's main visuals closer to Japanese anime style rather than Supercell's usual American-style cartoons.
The blending of gameplay elements is also evident, and this game has already begun testing on Google Play. Users in the United States who have a VPN for that region and devices that support Google Play services can download and try it. We'll be posting a deep dive into this game in the near future, and hopefully, it will bring us some pleasant surprises.
33622025
If the future were to fade away, and time rewound, how would you reweave history? A mystery-themed game, "Reverse 1999," has recently gone live.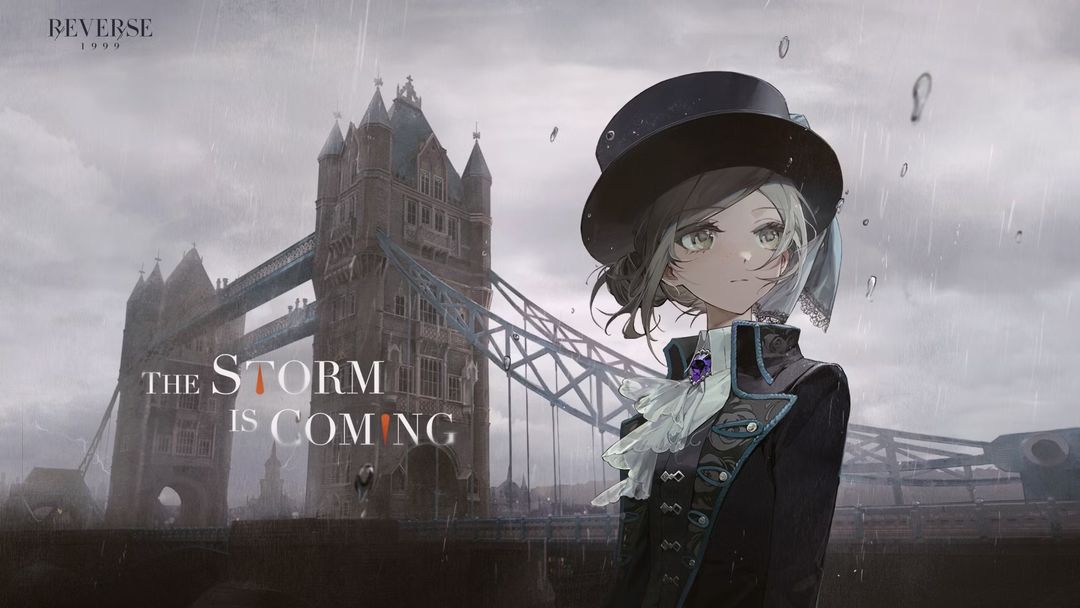 It's a common strategy card game, but it stands out with its unique art and storyline. I particularly enjoy narratives that span through history. The game's first chapter is set in the 1920s in the United States. In our timeline, the 1920s signify the prosperity of Chicago followed by the Great Depression. However, due to the mysterious phenomenon called "the Strom," people's behavior in the 1920s was thrown into disarray, with them swallowing coins and stocks, eventually choking themselves to death. It's a sad and fate-laden concept. Players who enjoy rich narratives might want to give this game a try.
230088
Games for Halloween with the Night Parade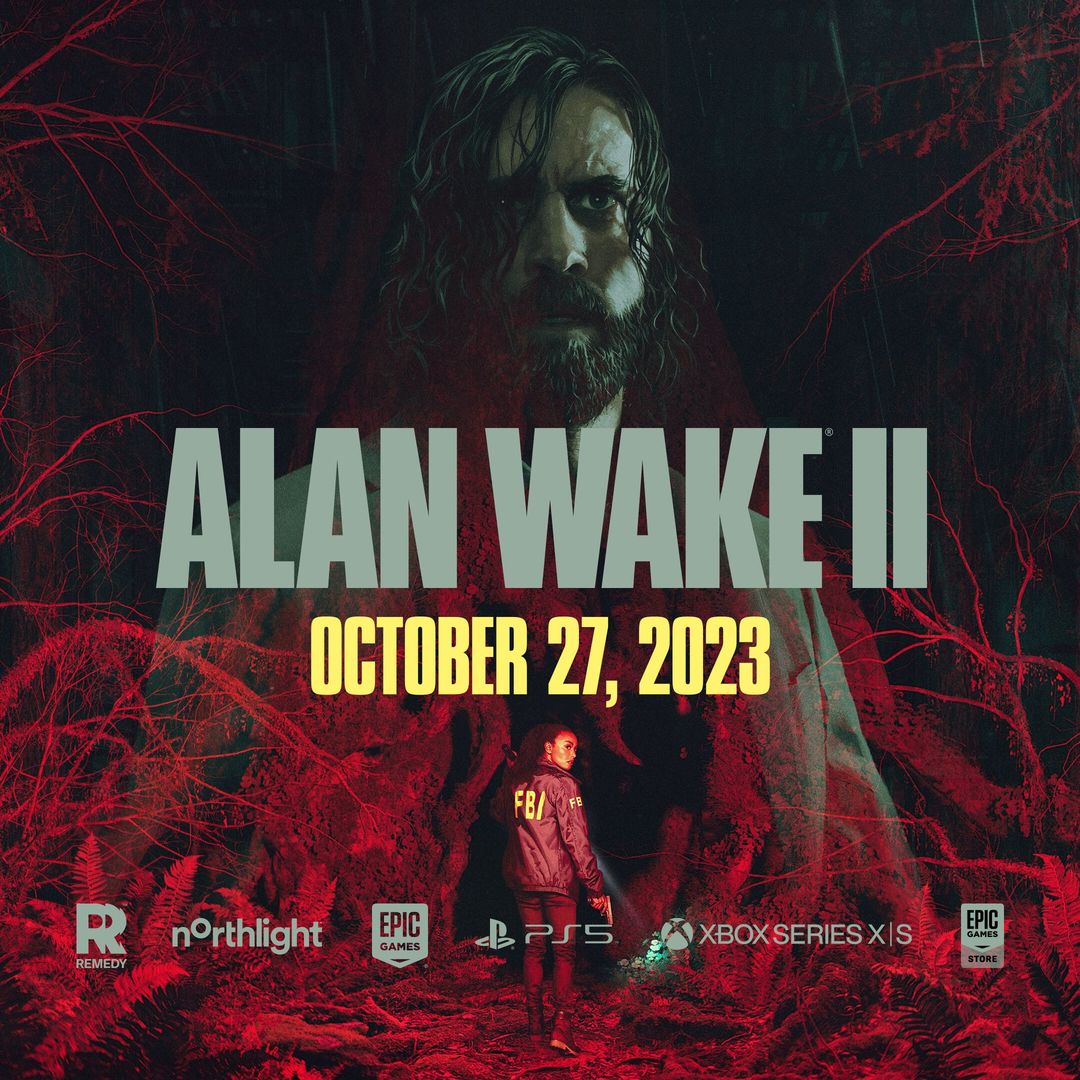 The highly anticipated sequel to the classic game developed by the renowned game developer Remedy, "Alan Wake" is finally here! Thirteen years after the disappearance of his wife, Alice, in the town of Bright Falls, the writer Alan Wake finds himself imprisoned in a place of darkness where his words seem powerless. From gradually unfolding psychological horror to intense survival terror battles, from the beautifully rendered game world to the charming live-action sequences, from the chilling investigative work to unexpected and thrilling dance numbers, all these elements blend seamlessly in this single-player adventure game.
"Alan Wake 2" is an outstanding survival horror game sequel that even surpasses the classic original. Let's hope we won't have to wait another 13 years for our next encounter. I truly can't wait.
33570549
"World of Horror" is a roguelite text-based adventure game developed by the individual developer Panstasz. The developer has used Microsoft Paint to create a 1-bit art style that faithfully reproduces the art of renowned Japanese horror manga artist Junji Ito. The game is set in a Lovecraftian world and pays homage to H.P. Lovecraft.
It must be said that the game's crude graphics are highly suited to its theme. Throughout the game, the protagonist inevitably suffers from some form of psychological corruption (much like other Lovecraftian investigators). However, it is precisely the strong contrast between black and white and the deliberately rough art style that allows players to empathize with the madness in the story.
33618413
Slay the Princes
s is a must-play if you have even a passing interest in choice-based games
. When the game begins, you're heading towards a cabin hidden deep in the woods. When you reach that cabin, you'll find a princess, and when you meet her, a mysterious voice tells you that she's destined to end the world. (via Nid)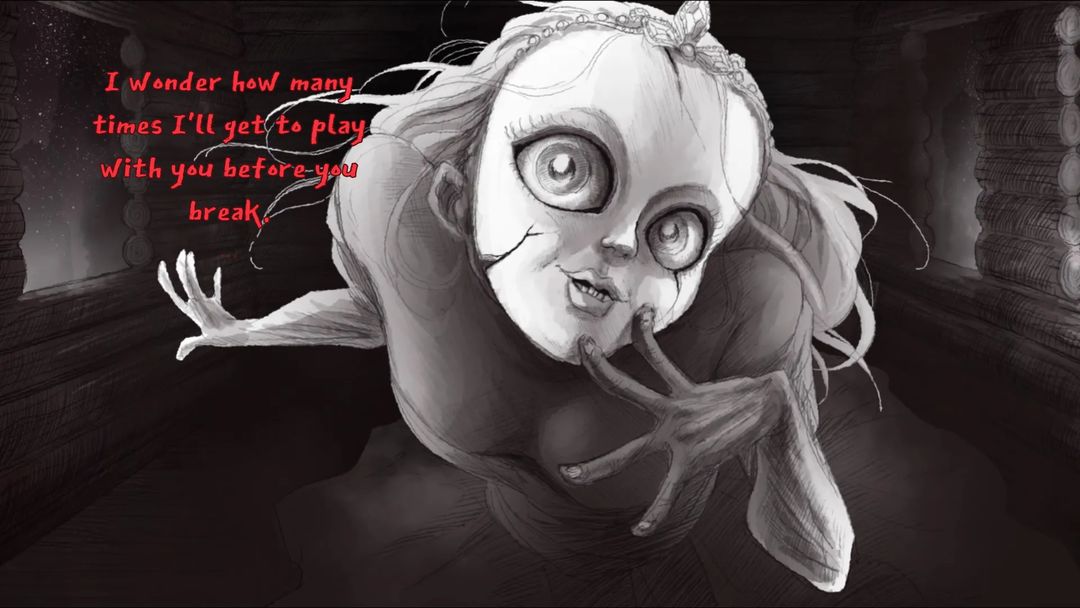 The biggest selling point of this game lies in its narrative. She is a wicked princess, but she also acts as a mirror to your innermost thoughts, reflecting every idea you have, even the less dignified ones! You have to admit she can be sharp and even demonically understanding of you. But in the end, I believe you will discover some very intriguing truths about her and yourself.
296834
At Apple's event this year, they announced that multiple games will be ported to the mobile platform, with the first one being "Resident Evil 4 (2023)" The game will be available for purchase on October 30th and can be played on devices including iPhone 15 Pro, iPhone 15 Pro Max, iPad Pro, and iPad Air featuring M1/M2 chips. The base game is priced at $40, and the "Winter's Expansion Pack" DLC will cost $20.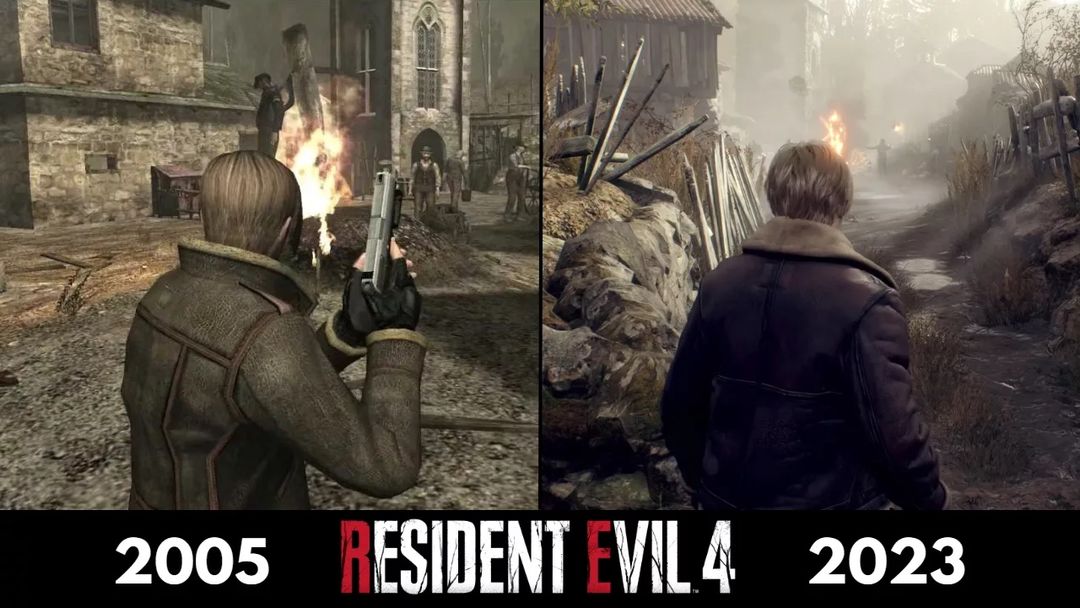 The only regret is the device compatibility – surprisingly, even the iPhone 14 won't be able to run it. But I don't have the money to buy another new phone.
276286
Finally, let's take a quick look at this month's hot game updates.
First, Fortnite had its usual Halloween season update, which I won't go into detail about since you've probably experienced it in the game. What's especially worth mentioning is that Remedy, in promotion of Alan Wake 2, used the Creative mode in Fortnite to create a highly authentic scene. Even if you don't have the budget to buy the game itself, you can visit this area in Fortnite.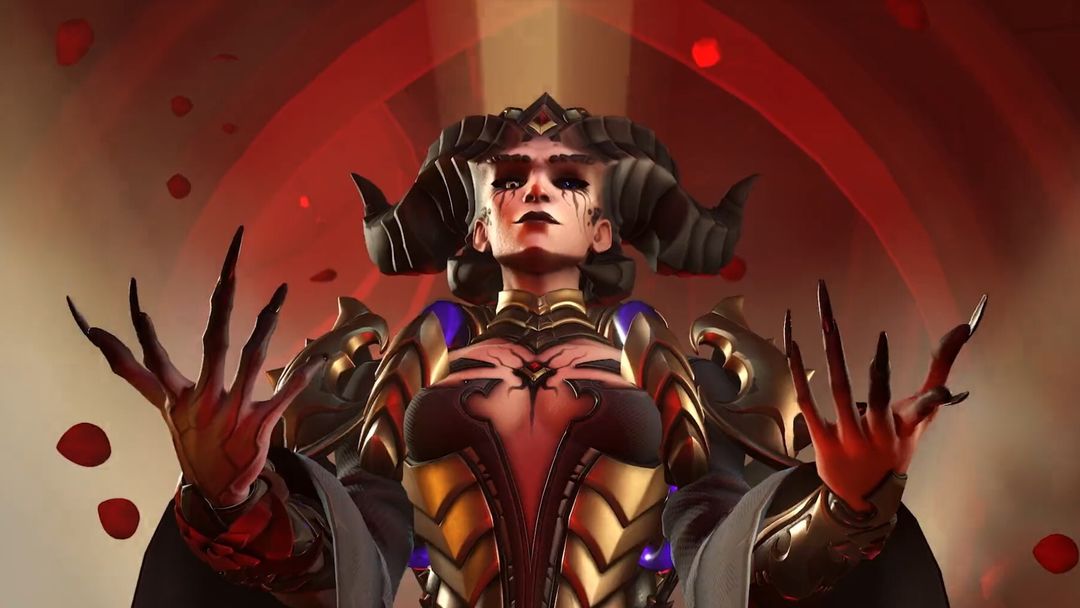 It's Blizzard's time with the entire gaming lineup. Overwatch 2 is having a crossover with Diablo IV, where Lilith the Queen is making her way into the game. Meanwhile, Diablo IV has a theme for this season that's at the maximum level of gore, called the Bloody Season. The most impressive thing they did was an offline event related to blood donation. If the total blood donation reached a certain limit, they would even give away a blood-themed gaming console to one lucky winner among all the players... It's indeed very dark.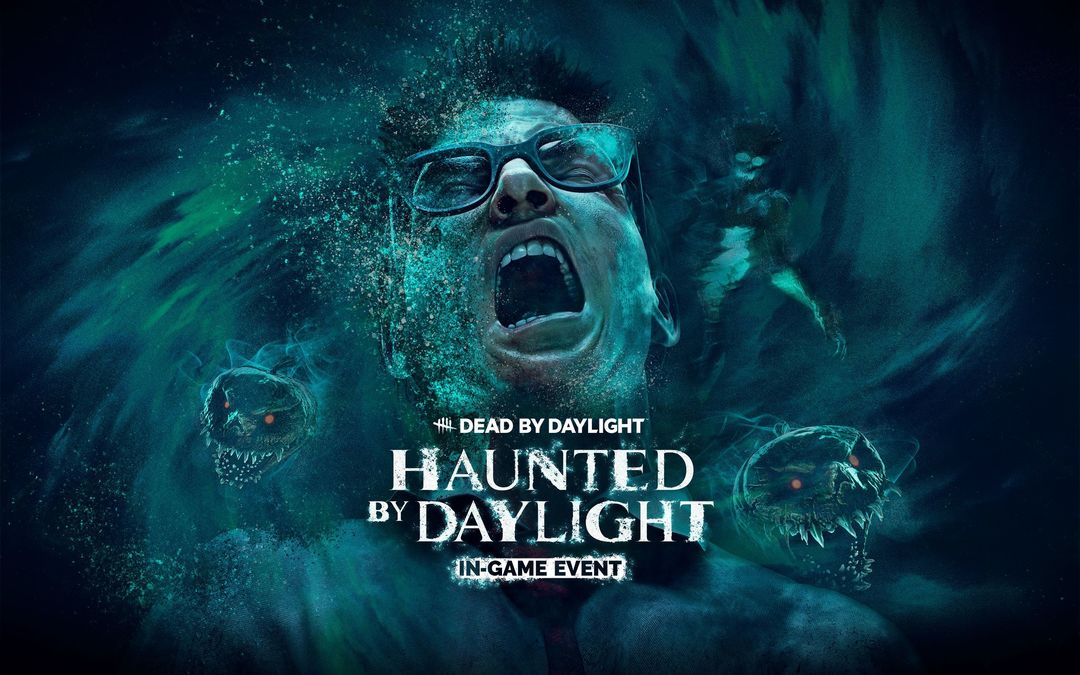 In October, both "Dead by Daylight" and "Among Us" had their usual season updates. The focus was on Halloween costumes and spooky map themes. Slip into your disguise, stay quiet, and move stealthily - then, it's time to reap the heads of your unsuspecting opponents.
You don't have to concern yourself with entertaining them; I've already claimed your life as a prize for this season.