List of Banned Accounts during 20 Nov - 3 Dec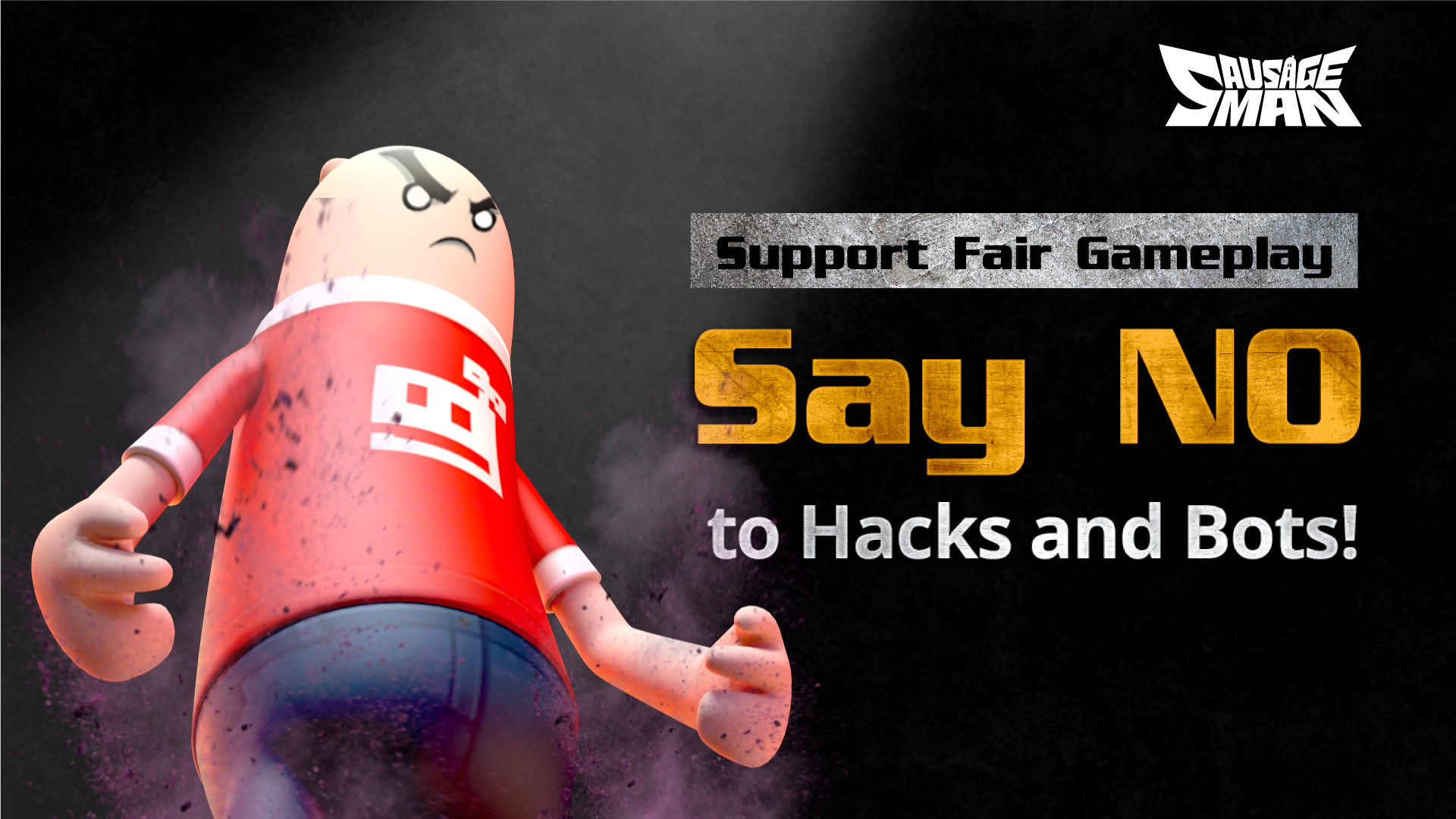 Since its launch, Sausage Man has been loved by many of you. During this period, we have always aimed to build a fair and just environment for competition. Unfortunately, a small number of players are still using cheating software, bypassing cheat detection with simulators and other external devices, participating in group cheating, engaging in unauthorized advertising, demonstrating malicious team behavior, and so on. We show no mercy in punishing these behaviors as they undermine the fairness of the game. An account will be banned once any of the actions above is confirmed.
We will also seek legal punishment to those who fabricate and disseminate automation software in order to protect other Islanders' legal rights. Please do not trust or use any automation software to avoid  losing your account and personal assets.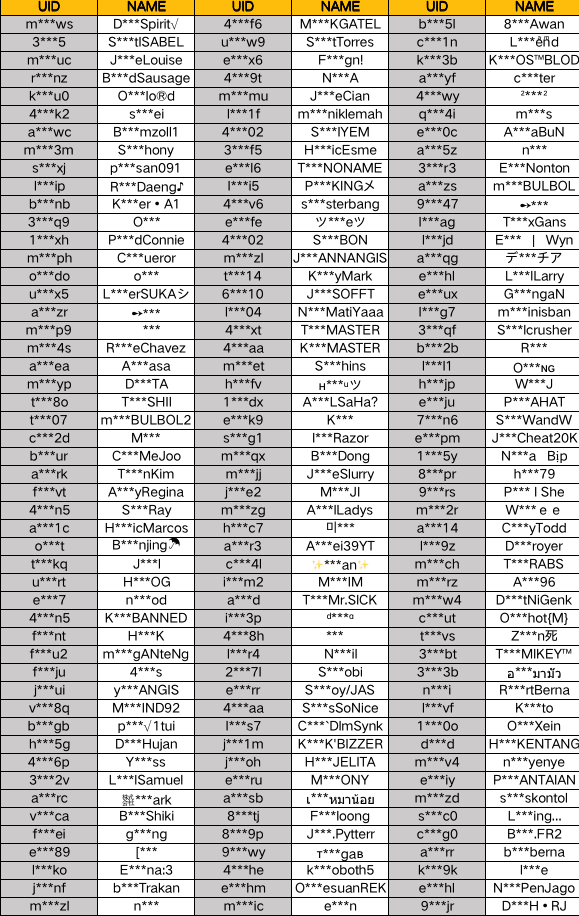 During the period between 20 Nov - 3 Dec, we have permanently banned a total of 617 accounts found to be in violation (actions include the use of cheating software, intentional bypass of cheating detection with simulators and other external devices, group cheating, unauthorized advertising, malicious team behavior, and so on). Here is a list of some of the banned accounts during this period:
We also welcome righteous and enthusiastic players to collect evidence in the form of screenshots and videos of players whom you suspect are using automation software and report them to our staff.
Thank you for helping us uphold the rules of fair play. Together, we can create a better gaming environment for everyone.
Sausage Man Operations Team