It's called "Re:Verse" because it's a huge step backwards - Resident Evil Re:Verse review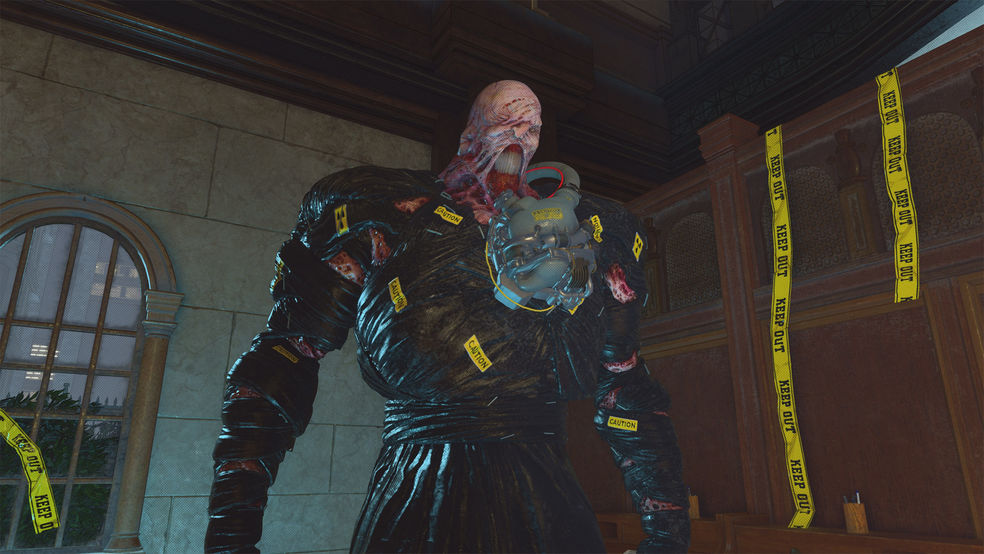 Have you spotted what all of these great games have in common besides the shared franchise? They're all primarily single-player affairs, with perhaps a bonus co-op mode thrown in for fun. A few
Resident Evil
side games have emphasized cooperative play, but the series has largely avoided competitive multiplayer, with rare examples like 2012's
Resident Evil: Operation Raccoon City
and 2016's
Umbrella Corps
being widely derided as the worst games bearing the Resident Evil name.
Unlike previous
Resident Evil
multiplayer games, which at least attempted to fit the co-op and competitive shenanigans into some sort of context within the timeline of the series,
Re:Verse
has no discernible story or setting. Instead, the idea is that players can revisit many beloved characters, enemies, and locations throughout the twenty-five-year history of
Resident Evil
, and then shoot holes through all those happy memories.
At launch,
Re:Verse
features six human characters to choose between before entering a match. These heroes will be recognizable to any long-term
Resident Evil
fans as stars (or at least side characters) from past titles: There's the Redfield siblings, Claire and Chris; super-spy Ada Wong; rookie cop Leon S. Kennedy; masked mercenary Hunk; and finally the always badass Jill Valentine.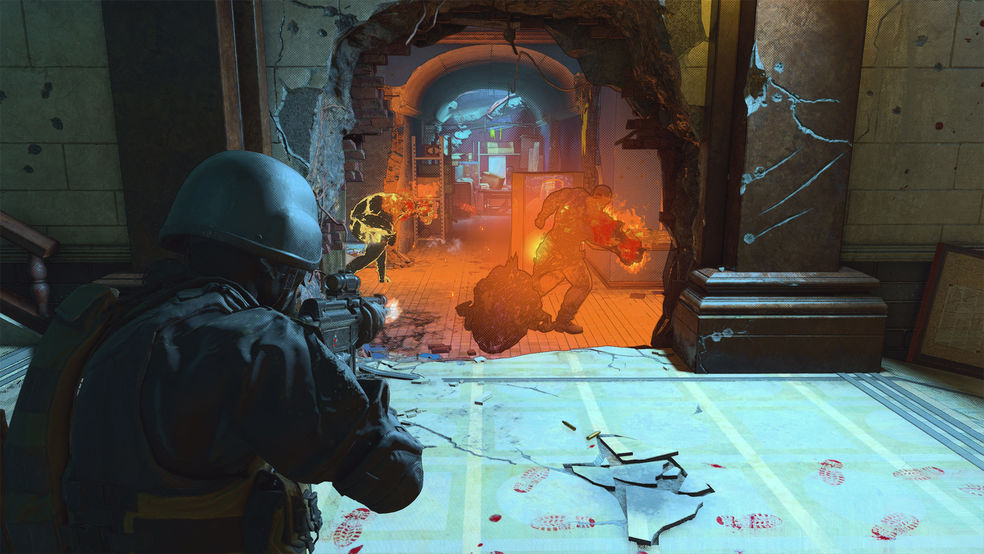 Each of these characters has a unique pair of weapons and abilities that call back to their past exploits. For example, Jill place landmines like she had to while being stalked around Raccoon City during the events of
Resident Evil 3: Nemesis
. Chris, on the other hand, will put away his guns and straight up punch whoever is in front of him, bringing to mind his superpowered meathead turn in the later games. The one kind thing I can say about
Resident Evil Re:Verse
is that it was clearly made with some degree of love for the franchise, and it's filled to the brim with little easter eggs and tiny details that hardcore fans will pick up on.
It's just too bad that all the gameplay around that warm, fuzzy nostalgia is so underwhelming. In a giant leap away from anything resembling its survival horror roots,
Re:Verse
is a deathmatch game. You pick a character to play as, and you queue into matches with up to five other players, and you all try to kill each other. Points are awarded based on kills, with multipliers being added for things such as ending another player's streak, taking out the person on top of the leaderboard, revenge-killing a player who killed you previously, and so on. Whoever has the most points at the end of a match—each of which run for five minutes only—is the winner.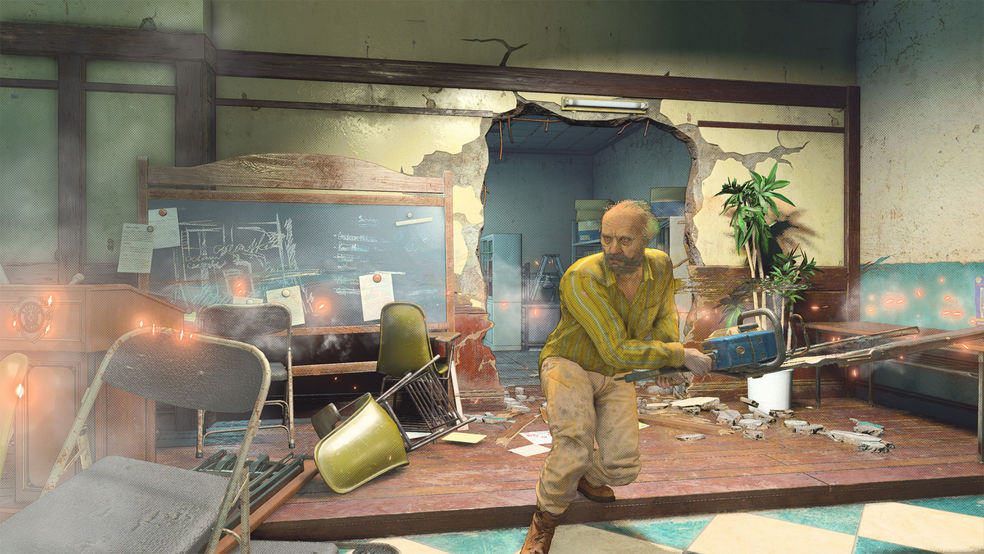 And that's it. There are no other modes, no options for different match lengths or settings, not even different queues for ranked versus casual play. Heck, there are only two maps to even play on—one set within the Raccoon City Police Station from
Resident Evil 2
and one based on the rural Louisiana setting of
Resident Evil 7
.
Re:Verse
is almost staggering in its lack of features or content.
That's not to say that Capcom hasn't peppered the game with the kind of hooks you'd expect in a "games-as-a-service" title to tempt players to stick around. For one, there's a progression system whereby players earn a currency in matches that can then be spent to unlock coins that can be equipped. These coins offer standard boosts, such as increased health, stamina recovery, damage, and so on.
If you've got "microtransaction" alarm bells ringing in your head right now, I don't blame you. A few of these coins can be unlocked via the free track of
Re:Verse
's battle pass (more on that in a bit), but most of them must be purchased via that in-game currency I mentioned. And while there's no way to buy currency with real money, you
can
purchase boosters that increase the rate at which the currency is earned.
More insidiously, the coins appear poised to have a leveling system. As of right now, all the coins I unlocked are stuck at "Level 1," but since a level is shown, I assume Capcom will add in a way to increase the strength of each individual coin eventually. We'll have to see what they do, but I can absolutely envision a scenario where leveling up coins becomes a currency grind that actively encourages spending real money on boosters to get ahead—and where it becomes harder and harder to distinguish whether you're losing a match because of skill or because your opponents have sunk time and money into leveling their coins.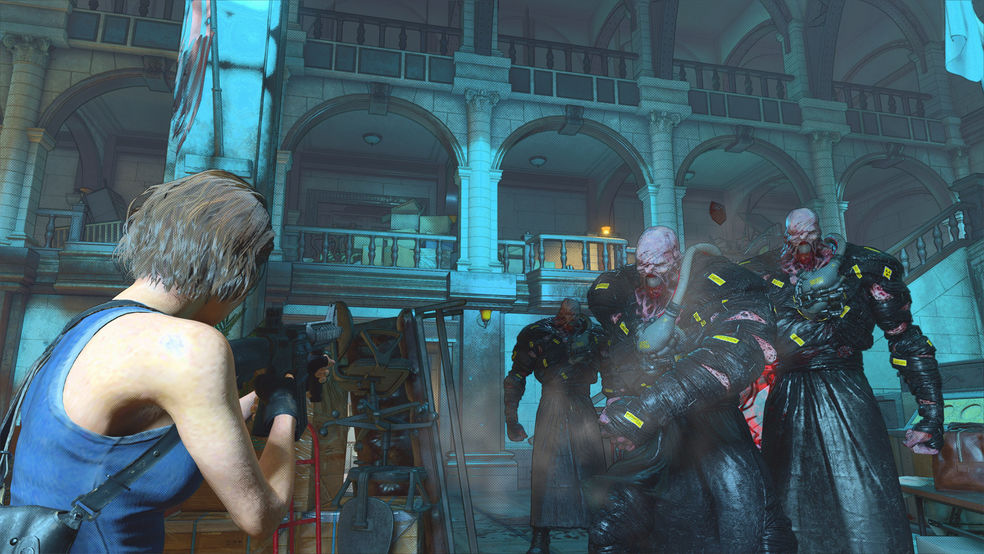 Of course, it's not like
Resident Evil Re:Verse
is a particularly balanced multiplayer experience to begin with. The unique powers and weapon sets I mentioned previously ensure that some characters are just plain better than others. But even if the balance worked better, the game just doesn't feel very good to play.
Re:Verse
's third-person shooting doesn't have the satisfying punch of great multiplayer shooters; when I unloaded a clip from my SMG into an opponent, the bullets sunk into their body with all the force of grapes getting whipped across the cafeteria during a food fight.
The only other trick up
Resident Evil Re:Verse
's sleeve is the ability to turn into undead monstrosities. When your human character is killed during a match, they immediately transform into an undead creature, and it's only after that creature is downed that you respawn properly. You can pick up virus capsules while in human form, and the number you've nabbed before dying will determine which creature you turn into—from a lowly "fat molded" enemy from
Resident Evil 7
to
Resident Evil 2
's terrifying Nemesis. These brief forays into undead life provide a decent change of pace, but they're still clunky to control and not terribly fun.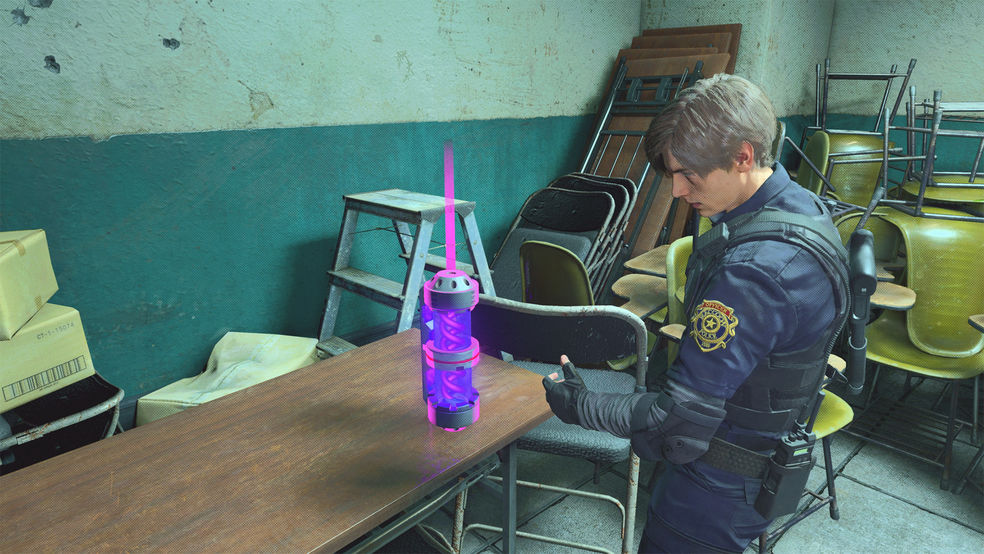 Perhaps the first sign that
Resident Evil Re:Verse
wasn't shaping up should have been its massive delay. It was originally intended to launch alongside
Resident Evil Village
a year and a half ago; now it's still available as an addition to that excellent title, but with a baffling, content-light battle pass available for $9.99. Between that battle pass and a road map promising at least three major updates (only one of which has a new map), clearly Capcom intends for
Re:Verse
to be a long-term experience. But with this little variety, balance, and polish, I can't imagine many players sticking with it, even if it's mostly just a bonus game alongside
Village
.
•
Resident Evil: Umbrella Corps
. Sure, I may have just called this one of the worst games in
Resident Evil
history, but there must be some folks out there who like it.
Umbrella Corps
has nearly eight hundred positive reviews on
its Steam page
and twenty-five positive user reviews
on Metacritic
. Those people might find something to enjoy in
Re:Verse
.
💬 What Resident Evil locale would you like to visit on a romantic getaway-slash-zombe hunting adventure? I vote the underappreciated
Resident Evil - Code: Veronica
's Rockfort Island! Let me know your choice in the comments.